Road Trip Discovering Puglia in a Luxury Car: from Bari to Santa Maria di Leuca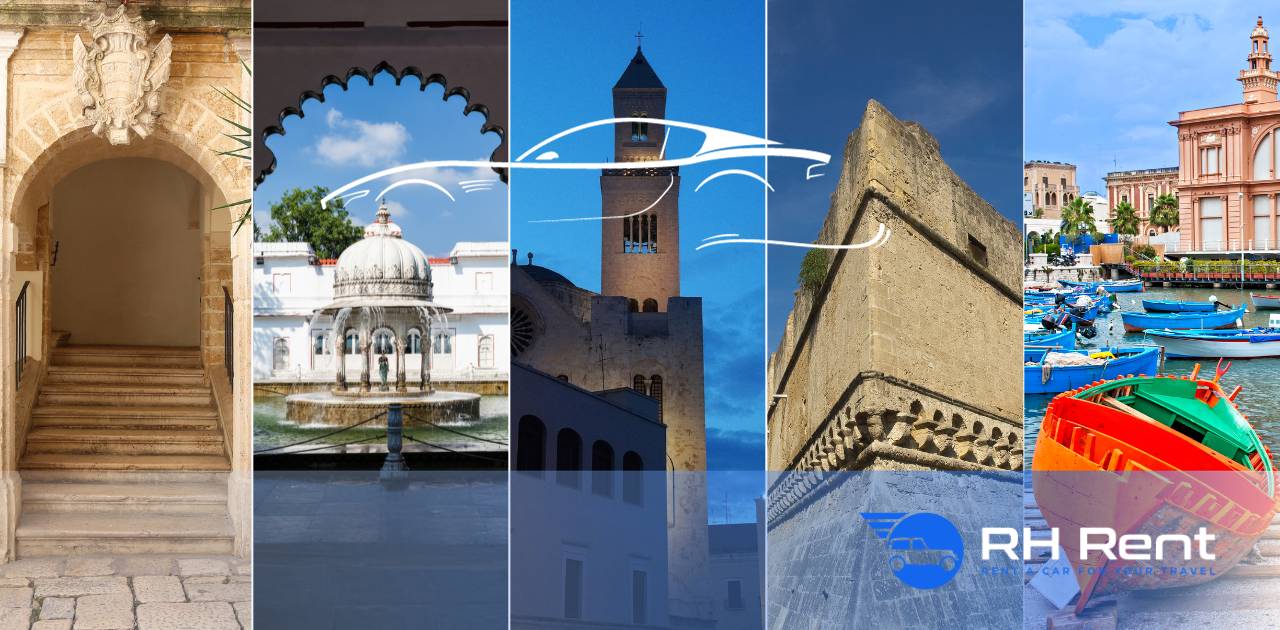 Puglia, a land of history, culture, and landscapes that alternate between ancient olive groves, enchanted villages, and golden coasts, beckons for adventure. And what better way to explore it than aboard a luxury car, offering every comfort and performance? With RH RENT, experience an unparalleled journey through Puglia.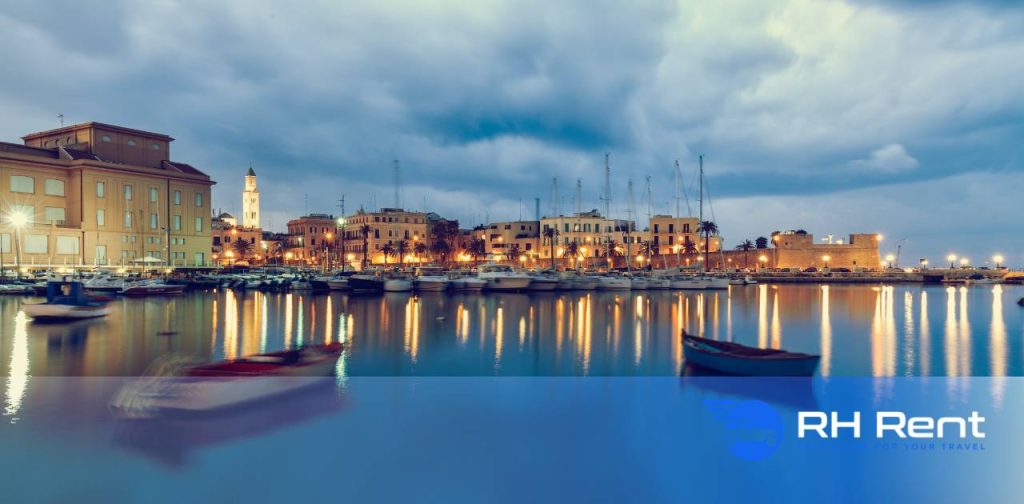 1. Bari - The Elegance of Puglia's Gateway Start in Bari, the pulsating capital of the region. Behind the wheel of your luxury car, feel the engine's roar as you navigate the city streets. Bari Vecchia welcomes you with its history: the Norman-Swabian Castle, the Basilica of San Nicola. After a stroll, indulge in a gourmet lunch in one of the city's exclusive restaurants. Continue along the SS16 heading south.
2. Polignano a Mare - Charm Amidst the Cliffs After a smooth drive on the SS16, you arrive in Polignano. The luxury of your car is mirrored in the deep blue of the sea. Park and wander the alleys, perhaps treating yourself to dinner in a restaurant carved into the rock overlooking the Adriatic.
3. Ostuni - Elegance Amongst the White Houses On the SS379, you reach Ostuni. Your luxury car gleams under the sun, reflecting off the white facades of the houses. Ostuni, with its panoramas and gourmet restaurants, is a place where luxury meets tradition.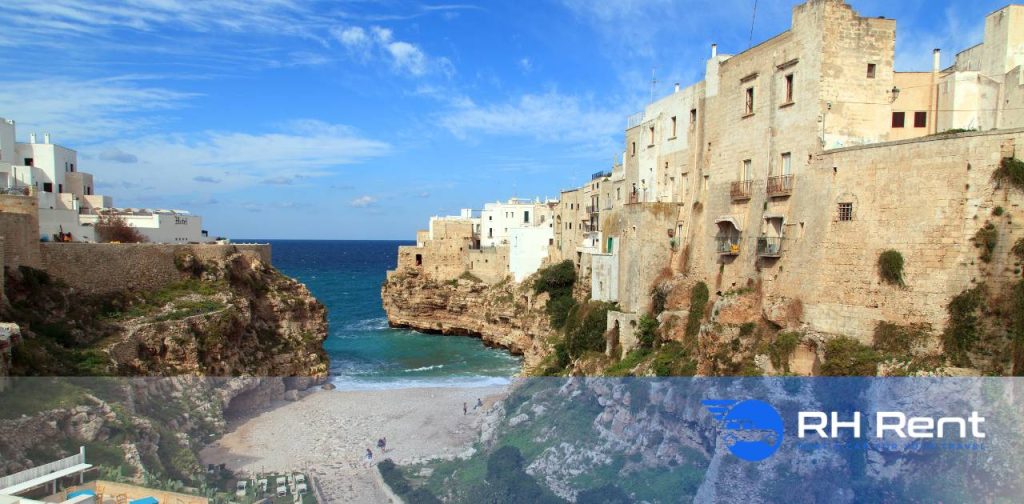 4. Lecce - Baroque in Premium Style Heading south on the SS613, Lecce greets you with its baroque splendor. Park your car and admire landmarks like the Basilica of Santa Croce. And in the evening? An aperitif in one of the city's rooftop bars, savoring the sunset.
5. Gallipoli - Luxury on the Seafront Continue on the SS101 towards Gallipoli. The city, with its historic center and beaches, is a blend of history and relaxation. And with your luxury car, every journey becomes a pure delight.
6. Santa Maria di Leuca - Comfort at the Far South The SS274 takes you to the tip of Puglia. Here, where the two seas meet, you can enjoy moments of relaxation in exclusive beach clubs or dine in gourmet restaurants overlooking the sea.
With RH RENT, every detail is taken care of to offer you the travel experience you deserve. Puglia awaits you, in pure luxury style.
Read also: From Rome to Ostuni: A Comprehensive Road Trip Itinerary through History, Nature, and Gastronomy
You might also like: Discover the best of Puglia with a road trip through Ostuni and the Itria Valley, exploring trulli and breathtaking landscapes