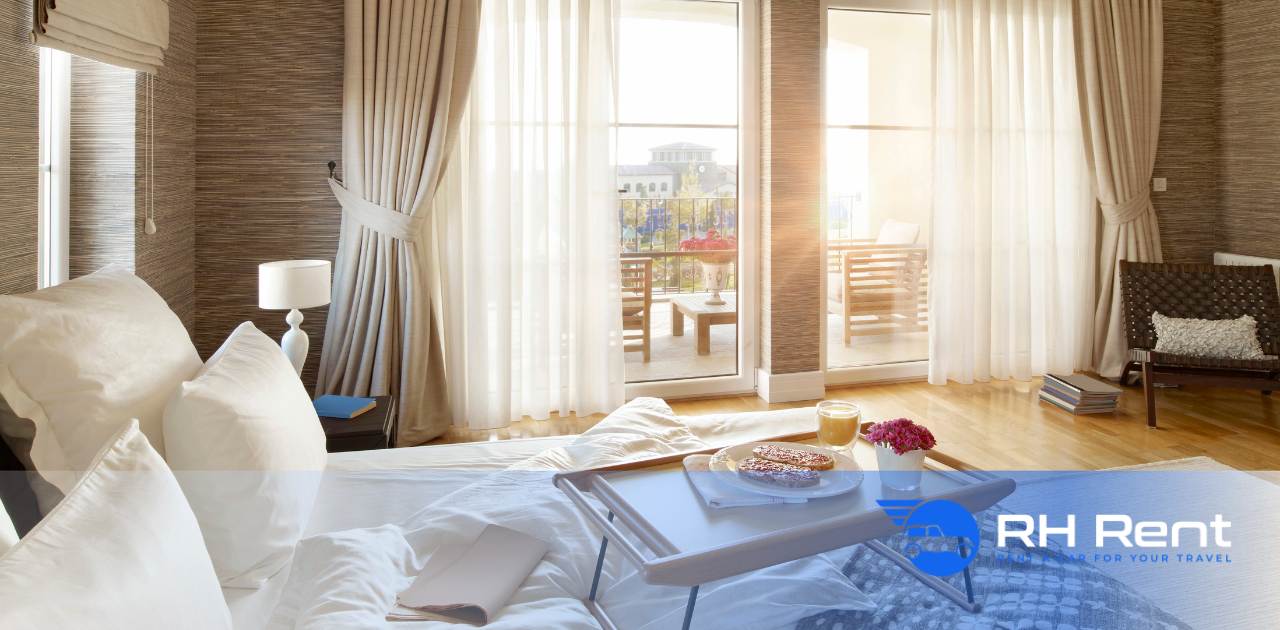 How to Choose Your Perfect Accommodation in Rome
Rome is a dream destination for many travelers. To fully enjoy it, choosing where to stay is of primary importance. The options are numerous and can be confusing: luxury hotels, cozy B&Bs, modern apartments, hostels… In this post, we will guide you through the key factors in selecting your perfect accommodation in Rome, taking into account your budget, travel style, and interests.
Know Your Needs
Choosing the perfect accommodation in Rome starts with a clear understanding of your needs and preferences. Are you a solo traveler seeking an authentic and budget-friendly experience? An apartment or hostel in the lively Trastevere neighborhood might be ideal. For couples seeking romance, a boutique hotel in the Historic Center offers the right mix of luxury and intimacy. Families might prefer a spacious B&B with a kitchen in areas like Prati, near the Vatican, for convenience and accessibility. Groups of friends might find modern apartments in Monti, with its vibrant nightlife and proximity to historical landmarks, ideal. Consider your budget, how much time you will spend in your accommodation, and your priorities: luxury, location, style, or a combination of these.
Location, Location, Location
Choosing a location in Rome is crucial. The Historic Center is perfect for those who want to be immersed in history, within walking distance of iconic sites like the Pantheon and Piazza Navona. Trastevere, with its cobblestone alleys and vibrant food scene, offers a more authentic and bohemian experience. Prati, elegant and less crowded, is ideal for families and travelers seeking a break from the hustle and bustle of the center, yet still want to be close to attractions. Monti, a trendy neighborhood known for its trendy cafes and vintage shops, attracts a young and hip crowd. Each area offers a unique experience, so choose based on what you want to see and do in Rome.
Read also: Discover Rome: 5 unmissable itineraries with your car rental
Types of Accommodation in Rome
Rome offers a range of accommodations for every taste and budget. Hotels range from luxurious five-stars to more economical and functional options. B&Bs offer a more personal experience, often with homemade breakfasts and helpful tips from local owners. Rental apartments are ideal for those seeking privacy and wanting to live like a local, often with equipped kitchens and larger living spaces. Hostels, finally, are perfect for budget travelers and those looking to socialize with other travelers. Each type of accommodation offers unique benefits, so consider what is most important to you: luxury, authenticity, space, or the opportunity to meet other travelers.
Practical Booking Tips
Booking the right accommodation in Rome requires planning and strategy. To get the best prices, book in advance, especially during the high season (spring and autumn). Consider using online booking sites to compare prices and read reviews, but also check directly with the accommodation for special offers. Reading reviews from other travelers can give you a realistic view of what to expect. Also, keep an eye out for special deals and packages, which may include discounts on local attractions or free meals.
Special Considerations
If you have specific needs, make sure your accommodation in Rome can meet them. For those traveling with pets, look for pet-friendly facilities. Families with children might look for accommodations with play areas or child services. For those with accessibility needs, check for the availability of elevators, ramps, and accessible bathrooms. Some accommodations also offer kitchens, ideal for those with dietary restrictions or who prefer to cook.