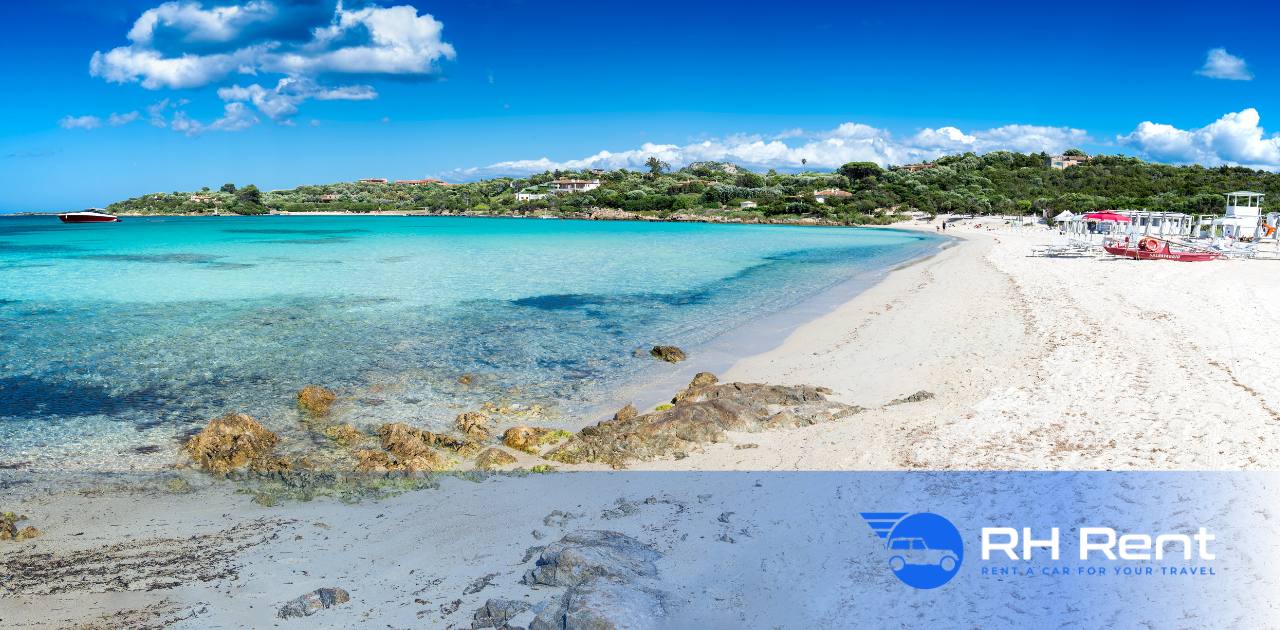 What to Do in Olbia: The Ultimate Guide to Must-See Attractions and Unmissable Experiences
Olbia, located in the northeastern part of Sardinia, is a charming and lively coastal city, famous for its beaches, rich historical heritage, and welcoming atmosphere. Whether you are a traveler seeking adventure, a lover of history, or simply want to relax in the sun, Olbia has something to offer everyone.
Olbia: History and Culture
Church of San Simplicio
The Church of San Simplicio is an architectural gem, dating back to the 11th century. Its simple and austere structure is a magnificent example of Romanesque architecture.
Archaeological Museum
The Archaeological Museum of Olbia offers a unique opportunity to discover the ancient history of the city, with artifacts ranging from the pre-Nuragic age to Roman times.
Nuragic Complex of Cabu Abbas
The nuraghi are megalithic towers typical of Sardinia, and the Cabu Abbas complex is one of the best-preserved structures around Olbia.
Beaches and Sea Activities
Pittulongu Beach
This beach is famous for its fine sand and crystal-clear waters. It is perfect for sunbathing, swimming, or practicing water sports like windsurfing.
Boat Excursions
Olbia offers numerous opportunities for boat excursions. You can explore the Maddalena archipelago or even rent a private boat for a customized day at sea.
Exploring Nature
Fausto Noce Park
Located in the heart of Olbia, this park is an oasis of peace and greenery. It is ideal for a relaxing walk or a family picnic.
Hiking to Monte Pinu
For hiking enthusiasts, a climb to Monte Pinu offers breathtaking panoramic views of the city and the sea.
Local Gastronomy
Osterias and Trattorias
Olbia is famous for its authentic cuisine. Try local dishes like fregola with arselle or culurgiones in the city's cozy osterias and trattorias.
Wines and Cheeses
Don't miss the opportunity to taste Vermentino di Gallura or Sardinian pecorino, local products that represent the gastronomic tradition of the area. Shopping and Nightlife Corso Umberto
Corso Umberto is the heart of shopping in Olbia. Here you will find fashionable boutiques, local craft shops, and delicious pastry shops.
Nightclubs
From beach bars to exclusive clubs, Olbia's nightlife is lively and varied. The city offers a range of venues for every taste and style.
Events and Festivals
Olbia Wine Festival
Every year, Olbia celebrates its wine tradition with the Wine Festival, an event that involves tastings, music, and fun.
Festival of San Simplicio
The patron saint of Olbia is celebrated with a festival that includes processions, fireworks, and cultural events.
Getting Around Olbia
Olbia is an easily navigable city, with options including buses, taxis, and bicycles.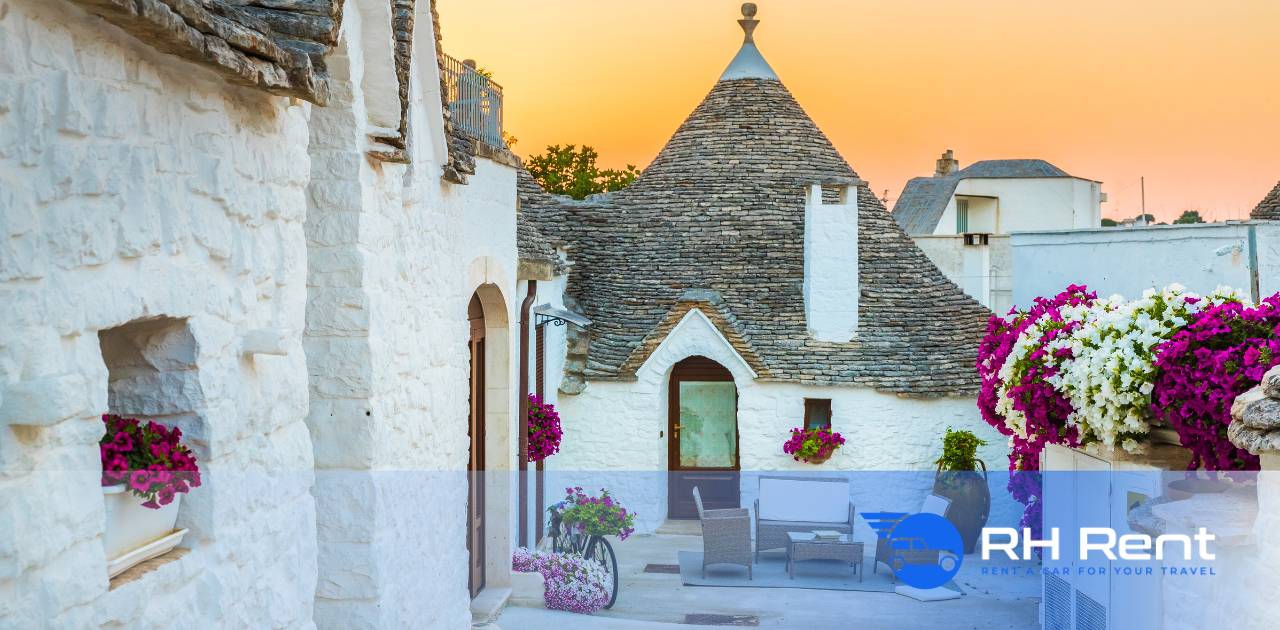 Discover the best of Puglia with a road trip through Ostuni and the Itria Valley, exploring trulli and breathtaking landscapes
1: Ostuni, the White City
Perched on a hill a few kilometers from the Adriatic Sea, Ostuni shines in the sun thanks to its white facades. The tradition of white lime dates back centuries, an ancient method to purify the dwellings.
History: A fundamental crossroads of cultures, from the Messapians to the Romans, from the Normans to the Aragonese. Each civilization has left its mark on the urban structure and monuments.
Main Attractions: The imposing Cathedral of Ostuni, built between the 15th and 17th centuries, is a mix of Gothic, Renaissance, and Baroque styles. Its location offers a breathtaking panoramic view over the plain of ancient olive trees.
Tips: The labyrinthine streets of Ostuni are an invitation to get lost, discovering internal courtyards, artisan shops, and hidden panoramas.
2: Road Trip in the Itria Valley
The Itria Valley, a vast inland plateau, is dotted with trulli, those characteristic conical buildings that seem to spring from the earth.
Itinerary: Leaving Ostuni behind, the road winds through olive fields and vineyards, connecting small villages like Cisternino, Locorotondo, and, of course, Alberobello.
The Trulli: Built with dry stone, without the use of mortar, they were the dwellings of peasants. The origin of their conical design remains a mystery wrapped between legend and functionality.
Tips: A stop at a masseria, ancient rural homes transformed into welcoming accommodations, is a must to savor the authentic atmosphere of Puglia.
3: Cisternino and Locorotondo
These villages rise like white islands in a green sea of fields.
Cisternino: Its origins date back to the Messapic period. The historic center, with its narrow alleys and staircases, is a labyrinth of surprises. And the fornelli, typical butcheries where the meat selected directly by the customer is cooked, are a must-try gastronomic experience.
Locorotondo: Its name derives from the circular shape of the historic center. Besides its architectural charm, it is renowned for wine production.
4: Alberobello, the City of Trulli
Alberobello needs no introduction. With over 1,500 trulli in the historic center, it is a true open-air museum.
History: Legend has it that the conical design was chosen to evade taxes, as the trulli could be easily dismantled in case of inspection.
Main Attractions: The Sovereign Trullo, larger than the others, and the Church of Sant'Antonio, also built like a trullo.
Tips: A nighttime walk through the streets illuminated only by the soft light of the street lamps offers a magical atmosphere.
5: Martina Franca, Fusion of Art and Music
Located on a height between valleys, Martina Franca is a symphony of Baroque art and lively local life.
Main Attractions: The Basilica of San Martino is a masterpiece of Apulian Baroque art, while the Ducal Palace mixes Renaissance and Rococo styles.
Events: Every year, the city vibrates to the rhythm of the Festival della Valle d'Itria, a must-attend event for opera lovers.
This road trip between Ostuni and the Itria Valley represents a journey through time, among ancient traditions, authentic flavors, and enchanted landscapes. Puglia, with its roads winding through history and nature, offers indelible emotions and memories that last a lifetime. To immerse oneself in Puglia means to dive into a mosaic of colors, flavors, and history. This region, located at the extreme heel of the Italian boot, is one of Italy's hidden gems. In this article, we will take you on an unforgettable road trip from Ostuni, the shining White City, through the magical Itria Valley, the beating heart of trulli culture.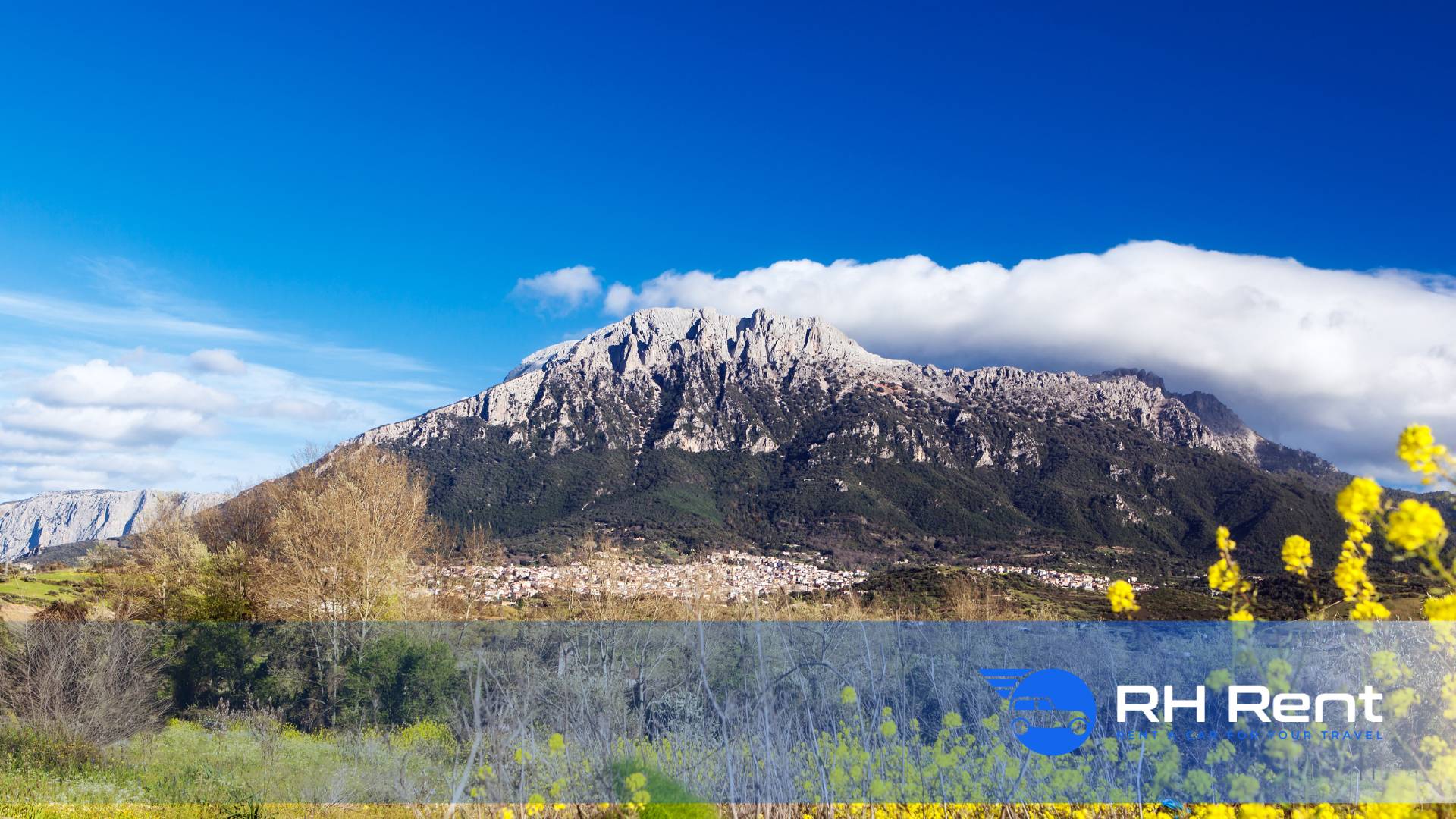 Excursions in Sardinia Away from the Sea: A Unique Guide for Road Adventure
Sardinia, with its white beaches and imposing cliffs, is often associated with a seaside destination. But there is much more to discover on this wonderful Italian island. This article, dedicated to those who wish to explore Sardinia beyond the beaches, offers a detailed guide to the best non-seaside excursions, accessible by car.
The Inner Regions of Sardinia
The hinterland of Sardinia is a hidden treasure of landscapes, traditions, and emotions. Here is an overview of some of the inner regions:
Barbagia
Located in the heart of Sardinia, Barbagia is a mountainous area that enchants with its wild landscapes, lush forests, and perched villages. Tradition is palpable in every corner, from the murals of Orgosolo to the polyphonic songs of Oliena. The local cuisine is a unique experience, with dishes like roasted piglet and culurgiones.
Recommended excursions:
Orgosolo: Walk among the murals that tell the local history and culture.
Supramonte: A hike or a climb on these mountains offers an incredible panoramic view.
Gennargentu
Gennargentu is the mountainous region of Sardinia, with the island's highest peaks. Its mountains, forests, lakes, and rivers create an ideal environment for lovers of trekking, climbing, and mountain biking.
Recommended excursions:
Punta La Marmora: Climbing the highest peak in Sardinia offers a unique experience.
Gorropu Canyon: One of the deepest canyons in Europe, perfect for experienced hikers.
Sulcis-Iglesiente
Sardinia's mining history comes to life in this region, with its ancient mines, caves, and museums dedicated to the extractive industry.
Recommended excursions:
Serbariu Mine: Discover the life of miners on a guided tour.
Is Zuddas Caves: Stalactites and stalagmites create a surreal landscape in these unique caves.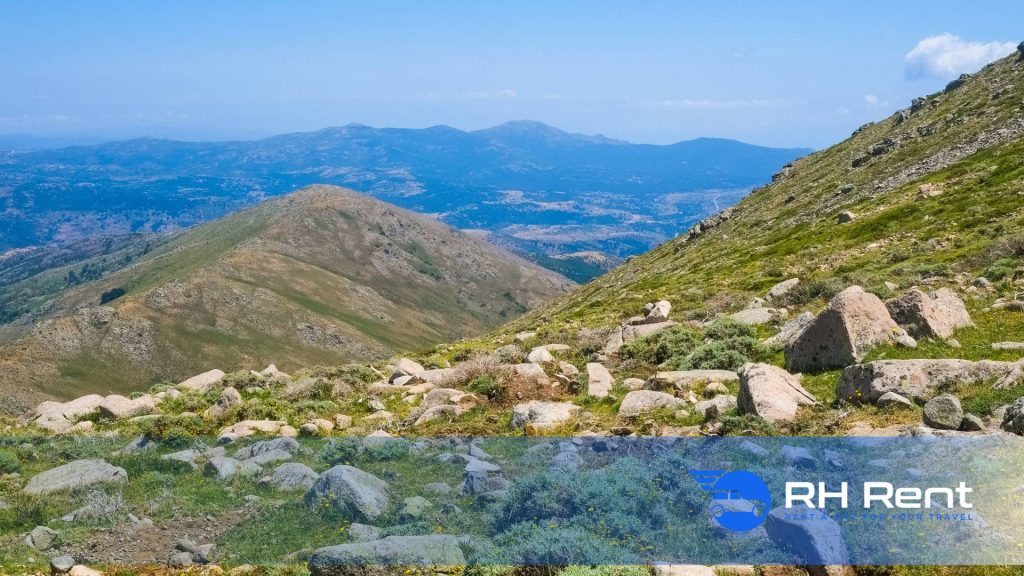 Must-See Excursions
Sardinia offers a wide range of excursions for every type of traveler. Here are some of the most suggestive:
Excursion to the Su Marmuri Caves
A subterranean limestone labyrinth, the Su Marmuri Caves in Ulassai are famous for their incredible formations. With a constant temperature of 10°C, they are visitable all year round.
Trekking in the Gennargentu National Park
From easy walks to challenging routes, the National Park offers something for everyone. Don't miss the opportunity to see the mouflon, a symbol of Sardinian fauna.
The Scenic Road of Costa Verde
Even if you are looking for non-seaside excursions, this scenic road offers spectacular views of the hinterland. It can be explored comfortably by car, ideal for those who have rented a vehicle.
Nuraghi
The Nuraghi are ancient stone towers dating back to the Bronze Age. The Nuraghe Barumini is the most famous, but there are over 7000 scattered throughout the island, each with a unique story.
Taste and Tradition
A gastronomic tour can be a memorable excursion. From Sardinian pecorino to Cannonau, discover the authentic flavors of the island through guided tours to local wineries and farms.
These fascinating places and activities represent only a small part of what Sardinia has to offer away from its famous beaches. With a rental car, you have the freedom to explore all these wonders at your leisure, creating a tailor-made travel experience that will be unforgettable.