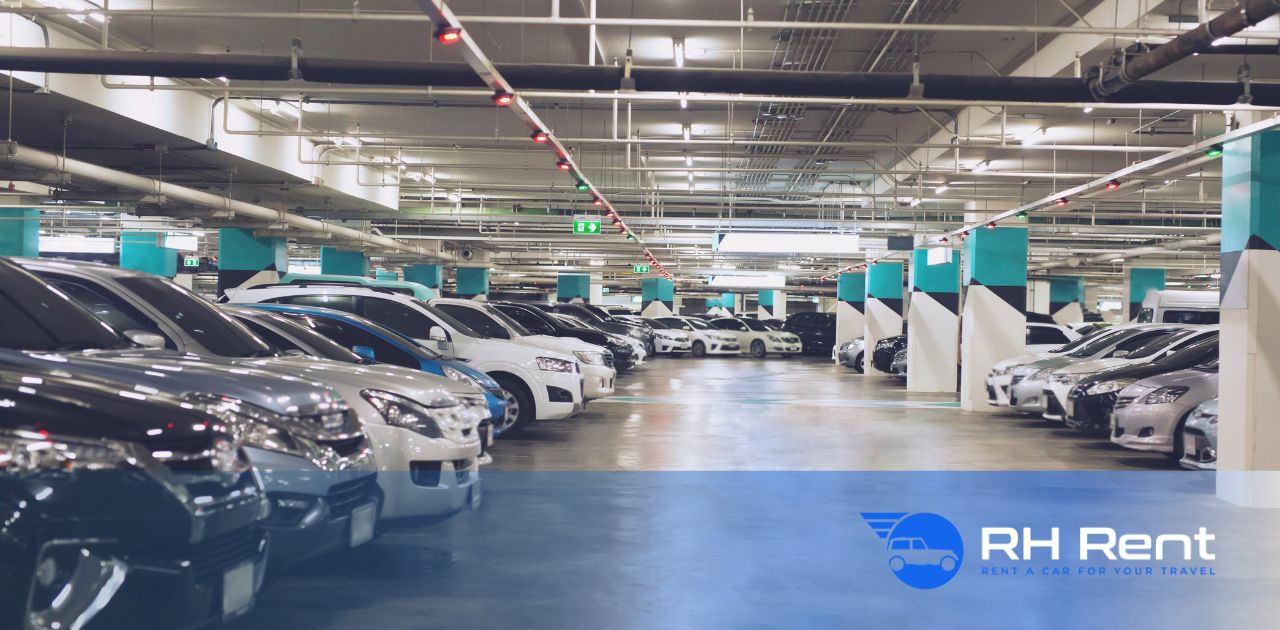 Where to Find Parking in Rome: A Guide to Parking in the Eternal City
Rome, with its millennia-old history and winding streets, is not known for being car-friendly. But with good planning and the right information, parking doesn't have to become an odyssey.
This article will provide you with a detailed overview of where and how to park in Rome, from blue stripes to ZTL zones.
Blue Stripes - Paid Parking
Blue stripes indicate paid parking areas. These zones are located throughout the city center and many suburban neighborhoods.
Rates: Vary depending on the area. Typically, in the historic center, the cost is higher.
Hours: Usually from 8:00 to 20:00, but always check the indications on the columns.
How to pay: You can pay at the automatic machines located near the parking spots. They accept both cash and credit cards. There are also mobile apps that allow you to pay and extend parking remotely.
Hybrid and electric cars: Hybrid and electric cars park for free even in blue stripes.
White Stripes - Free Parking
White stripes indicate spots where you can park for free. However, in many areas of Rome, these spots are reserved for residents. Always check road signs to avoid fines. Guarded Parking and Garages in Rome
In a crowded and busy city like Rome, often opting for guarded parking or a garage can save you time and stress. Here is a list of the most well-known and central parking lots in Rome:
Villa Borghese Parking: Located in the heart of Rome, it is the largest parking lot in the center. From here, you can easily reach Piazza di Spagna, Via Veneto, and Villa Borghese Park. It offers video surveillance services and competitive daily rates.
Terminal Gianicolo Parking: If you are near the Vatican or Trastevere, this parking lot is a practical solution. Located on the Gianicolo, it offers a magnificent view of the city and easy access to the San Pietro area and the main points of interest in the center.
Garage San Pietro: Close to Vatican City, it is an excellent choice if your main destination is this area. With custody and video surveillance services, it ensures that your car is safe while you explore the surrounding beauties.
Via Ludovisi Parking: This parking lot is located near the very central Via Veneto, famous for its elegant cafes and luxury hotels. With its strategic location, it is ideal if you want to stroll in the historic center or shop in high-class boutiques.
Via Giulia Parking: Located on one of Rome's most picturesque streets, known for its Renaissance buildings and art galleries, Via Giulia parking is a convenient solution for those who want to immerse themselves in the city's historical atmosphere.
Garage del Corso: Located near Piazza del Popolo and Via del Corso, this garage is perfect if you want to explore Rome's shopping area or admire the artworks in Villa Borghese.
Trastevere Parking: If your desire is to immerse yourself in Roman nightlife and savor traditional cuisine, the parking lot in Trastevere, located in the heart of this historic district, is the right choice for you.
Opting for one of these guarded parking lots not only guarantees a safe place for your car but also allows you to conveniently access the city's main attractions without the constant thought of finding parking. Naturally, rates vary depending on location and services offered, so it is always advisable to check in advance.
ZTL Zones - Limited Traffic Zones
ZTLs are areas where vehicle access and circulation are regulated based on times and types of vehicles.
Hours: ZTL hours vary, but in general, in the historic center, they are active from 6:30 to 18:00 on weekdays and from 14:00 to 18:00 on Saturdays.
How to recognize them: ZTLs are indicated by signs, and at the entrance to each zone, there are cameras.
Permits: If you are staying in a hotel within a ZTL, you may be entitled to a temporary permit.
Useful Tips for Parking in Rome
Avoid the historic center: If possible, leave your car in a parking lot outside the center and use public transport.
Use technology: There are many apps that help you find parking and pay for blue stripes.
Pay attention to signs: Parking rules vary greatly from one area to another. Always read signs carefully.