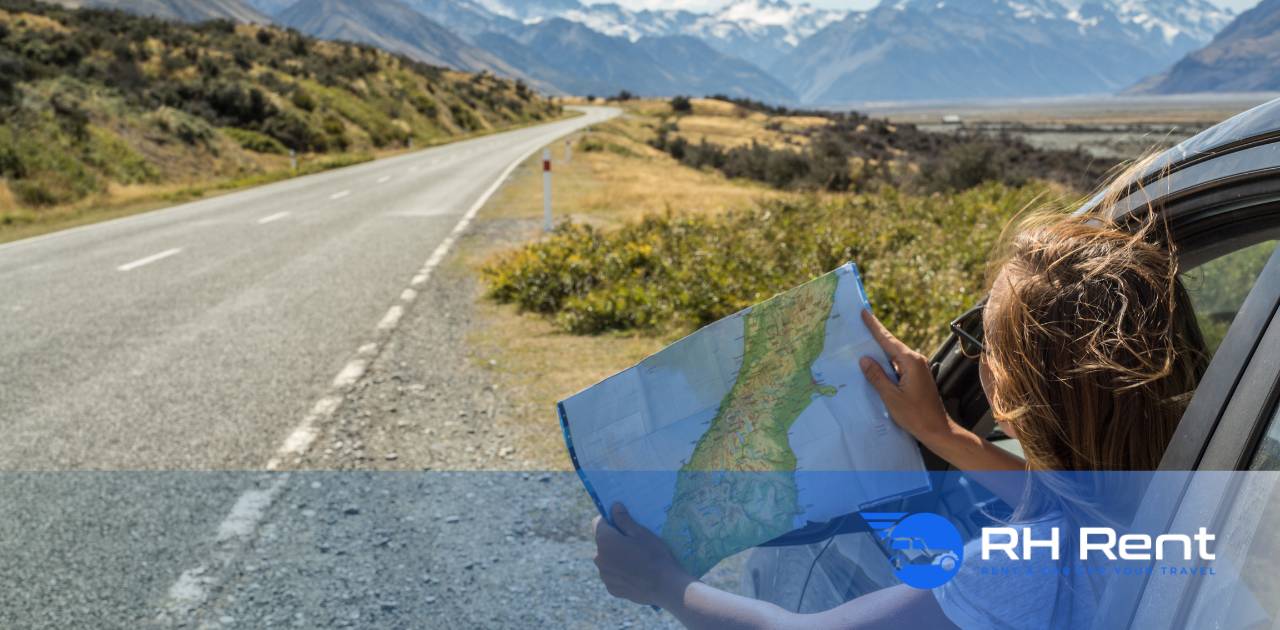 Road Trip in Sardinia: Which Car to Choose for Rental?
Road Trip in Sardinia: Which Car to Choose for Rental?
If you are planning such an adventure, one of the first decisions to make is about the car to rent. Diesel, petrol, or hybrid? Sedan, SUV, or convertible? This article will guide you in the optimal choice, considering travel needs and the environment.
1. The Beauty of Sardinia: An On-the-Road Tour
Before delving into the specifics of cars, let's briefly immerse ourselves in the magic of Sardinia. Imagine coastal roads hugging the crystal-clear sea, passages through ancient villages, and stops in secret coves. To fully enjoy this island, choosing the right car is crucial.
2. Petrol vs. Diesel vs. Hybrid: An Overview
Petrol:
Pros: Quietness, smooth acceleration.
Cons: Slightly higher consumption than diesel over long distances.
Recommended for: Those who love dynamic driving and plan to make many stops in the city.
Diesel:
Pros: Reduced consumption over long distances, greater autonomy.
Cons: Higher NOx emissions, often higher fuel cost.
Recommended for: Those planning long journeys on the road and fewer stops in the city.
Hybrid:
Pros: Optimized consumption, reduced emissions, ability to drive in electric mode.
Cons: Often higher rental cost.
Recommended for: Those who want a compromise between performance and ecology, and travel in areas where charging stations are available.
3. Which Type of Car to Choose?
Sedan: Ideal for those looking for comfort and space. Great for the well-maintained coastal roads, it might struggle on dirt or particularly winding roads.
SUV: With higher ground clearance and excellent visibility, it is perfect for exploring even the most remote areas of Sardinia. Ideal for those who want to mix adventure and comfort.
Convertible: For those who do not want to give up the charm of traveling under the open sky. Ideal for coastal roads, but less practical for mountain routes due to the limited space available.
4. Environmental Considerations
If protecting the environment is one of your priorities, opting for a hybrid or even electric car might be the best choice. Sardinia is expanding its network of charging stations, making it easier to travel in electric cars. Remember, by reducing emissions, you help preserve the island's natural beauty for future generations.
5. The Perfect Journey Begins with the Right Choice
The road trip in Sardinia is an experience that will stay in your memory. To make it unforgettable, it is crucial to choose the car that best suits your needs, both in terms of comfort and environmental sustainability. Whether you choose a diesel SUV to venture into the hinterland or a petrol convertible to travel the coast, always make sure to have a map, a plan, and a passion for adventure. And if you need advice or assistance, our team of experts is always available to help you rent the perfect car for your Sardinian adventure.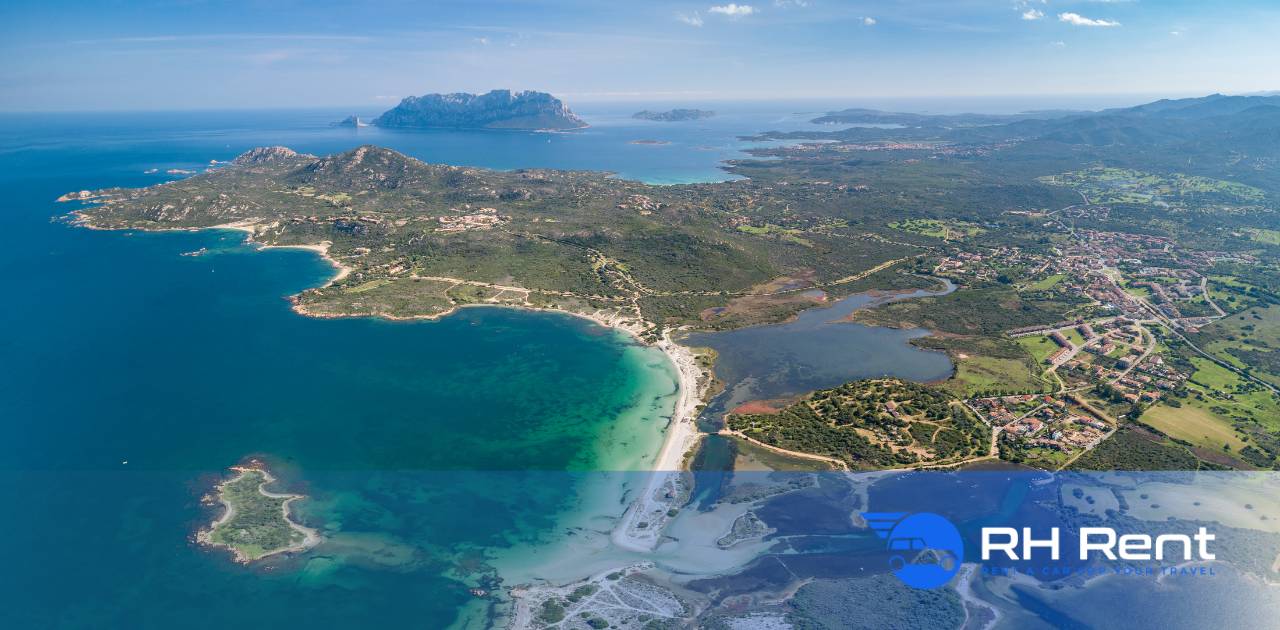 The Best Tourist Destinations to Visit Italy by Car
A road trip is an experience to have at least once in a lifetime, and Italy is certainly an ideal country to discover on the road. Visiting Italy by car allows you to discover its countless villages, marvel at every turn for spectacular views, and visit unique destinations, some far from the tourist hustle. Today, we will guide you through some of the best destinations for an unforgettable car journey, focusing particularly on Lazio, Puglia, and Sardinia, regions where we can offer our services.
Lazio by Car: Between History and Culture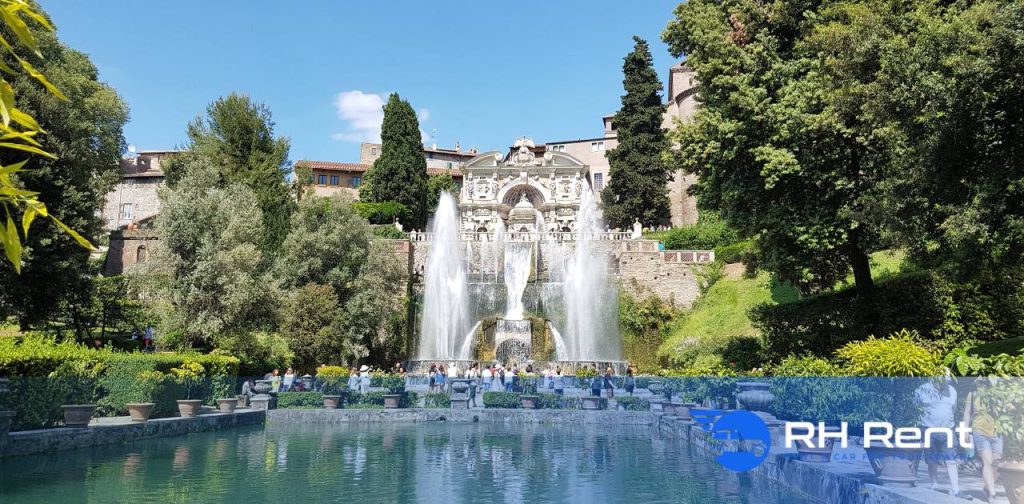 Tivoli Located just 30 kilometers from Rome, Tivoli is a city rich in history and cultural heritage, known for its Villas. The most famous is Villa d'Este, a charming Renaissance complex with its gardens and monumental fountains.

Villa Adriana, located in the picturesque city of Tivoli, is an extraordinary archaeological site that narrates the grandiosity of the Roman Empire. Built by Emperor Hadrian in the 2nd century AD, this vast imperial residence is a stunning example of Roman architecture and engineering.

Villa Gregoriana, hidden among the gorges and waterfalls of Tivoli, is a true natural paradise combining landscape beauty and artistic architecture. This complex of gardens and parks was created in the 19th century to preserve the area's ecosystem and to celebrate the beauty of nature. The villa also hosts the Temple of the Sibyl, an ancient building adding a touch of history and mystery to the surrounding environment.

Sermoneta This picturesque medieval village is located in the province of Latina and is known for its imposing castle, the Caetani Castle. The cobblestone streets, ancient walls, and charming squares make Sermoneta a delightful place to explore. From the castle, you can admire a spectacular panoramic view of the surrounding countryside.

Tarquinia Located on the Tyrrhenian coast, Tarquinia is famous for its well-preserved Etruscan archaeological sites. The painted Etruscan tombs in the Monterozzi site are one of the most important testimonies of Etruscan art. To learn about the history of this ancient civilization, the National Museum of Tarquinia is another place of interest to visit.

Circeo National Park This national park extends along the Tyrrhenian Sea coast and is an ideal destination for nature lovers. It offers varied landscapes, including lagoons, sand dunes, forests, and pristine beaches. You can hike, observe migratory birds, and enjoy the crystal-clear sea of Sabaudia, the most beautiful in the region.

Lakes of Bracciano and Bolsena Perfect destinations for a day trip. Lake Bracciano, located north of Rome, embraces the towns of Anguillara Sabazia, Bracciano, and Trevignano Romano. It offers clear waters and a tranquil atmosphere. Here, you can practice water sports, take a walk along the shore, or visit the picturesque village of Bracciano. Lake Bolsena, on the other hand, is the largest volcanic lake in Europe and offers sandy beaches and crystal-clear waters. Its shores are dotted with charming towns like Bolsena and Montefiascone.
Puglia on the Road: The Land of Sun and Sea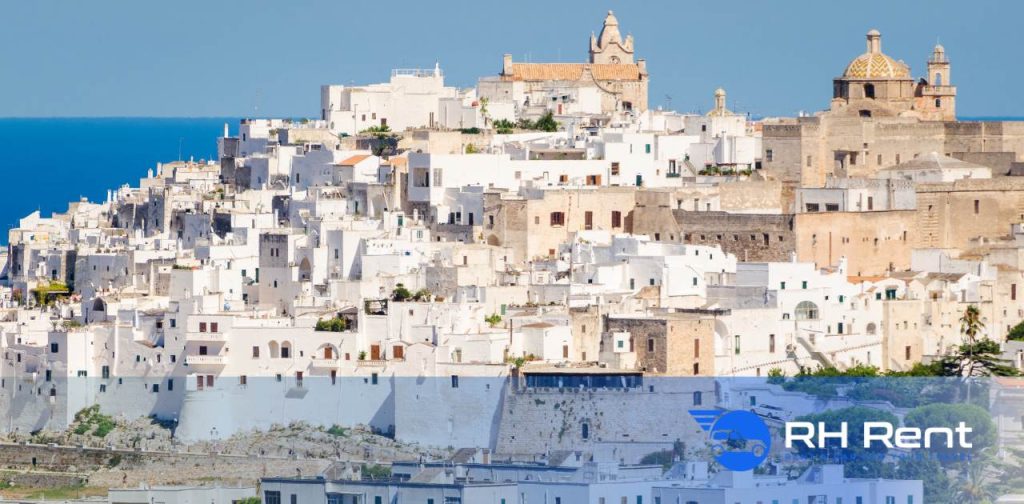 Ostuni Known as the "White City," Ostuni is one of the most fascinating destinations in Puglia. Its main feature is the historic center, with its intricate streets and traditional lime-washed houses. Explore the maze of alleys, discover Ostuni Cathedral, and enjoy the panoramic view from the top of the city. Ostuni is also famous for its delicious and authentic cuisine, with numerous restaurants offering local specialties such as orecchiette, broad beans, and wild vegetables.

Polignano a Mare Located on a cliff overlooking the Adriatic Sea, Polignano a Mare is a small picturesque town with a unique atmosphere. Its winding streets and white houses overlook the crystal-clear waters, creating enchanted panoramas. One of the highlights of Polignano a Mare is the famous Lama Monachile beach, framed by high cliffs and accessible through a narrow gap between the rocks. Explore the medieval old town, visiting the Matrix Church and savoring an ice cream while enjoying the sea view.

Monopoli Monopoli is a coastal city rich in history and natural beauty. Its suggestive port is an ideal place for a romantic walk along the ancient walls, admiring the colorful fishing boats and the crystal-clear waters. Monopoli Cathedral, with its Gothic facade and bell tower, is one of the city's main attractions. Don't miss the opportunity to also visit Carlo V Castle, an imposing fortress offering a panoramic view of the sea and the city.

Alberobello Alberobello is a unique place in the world, famous for its trulli, conical limestone buildings. These extraordinary architectural structures have been declared a UNESCO World Heritage Site. Walking through the streets of Alberobello, you will feel as if you have entered a fairy tale world. You can visit the Sovereign Trullo, the largest and oldest trullo in the city, which has been transformed into a museum. Discover local crafts and savor traditional Apulian cuisine in one of the many characteristic restaurants.

Bari The city of Bari is the capital of Puglia and offers a fascinating combination of history, culture, and modern life. Its historic center, known as Old Bari, is a labyrinth of medieval streets, Romanesque churches, and crowded squares. The Cathedral of San Sabino and the Basilica of San Nicola, which houses the relics of Saint Nicholas of Bari, are places of great historical and religious interest. Don't miss a walk along the promenade, known as the Nazario Sauro Promenade, with its traditional fishing boats and taste one of the delicious fish dishes in the local restaurants.
Sardinia: A Stunning Italian Island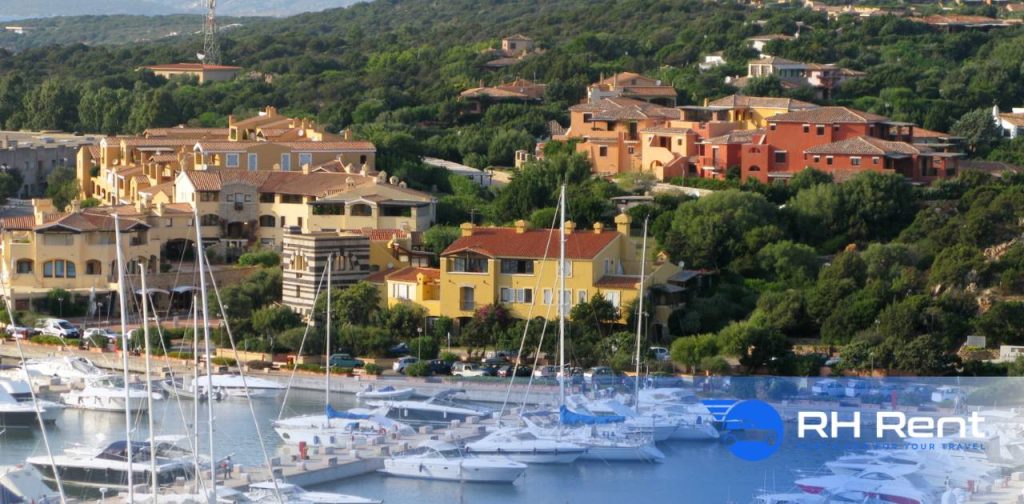 Alghero Located on the northwest coast of Sardinia, Alghero is a city with a unique history. This town has been influenced by Catalan domination, reflected not only in its architecture but also in the spoken language. Explore the old town, surrounded by medieval walls, and lose yourself among the cobblestone streets. The city is also famous for its sandy beaches and the promontory of Capo Caccia, offering a spectacular view of the sea.
La Maddalena Archipelago National Park Located off the northeastern coast of Sardinia, the La Maddalena National Park is a protected natural area that includes a group of islands and islets. This archipelago is famous for its crystal-clear waters, white beaches, and hidden coves. You can explore the archipelago by boat or kayak, admiring the natural beauty and snorkeling to discover the rich marine ecosystem.
Cagliari The capital of Sardinia, Cagliari, is a city rich in history and culture. Located on the southern coast of the island, Cagliari offers a fascinating mix of ancient archaeological sites, medieval streets, and vibrant neighborhoods. Visit Cagliari Castle, a medieval fortress located on a hill offering a panoramic view of the city. Explore the Marina district, with its restaurants and bars, and admire the imposing Santa Maria Cathedral.
Costa Smeralda The Costa Smeralda is a renowned tourist resort located on the northeastern coast of Sardinia. This area offers some of the island's most beautiful beaches, with white sand and crystal-clear waters. Enjoy the sun and the sea in locations like Spiaggia del Principe, Cala di Volpe, and Liscia Ruja. The Costa Smeralda is also famous for its exclusive resorts, golf courses, and luxury restaurants, offering an unforgettable holiday experience.
Porto Rotondo and Porto Cervo Located in the Costa Smeralda region, Porto Rotondo and Porto Cervo are charming seaside resorts, known for the influx of international celebrities. Porto Rotondo is characterized by an elegant marina and beautiful beaches, such as Ira Beach and Sassi Beach. Porto Cervo is famous for its exclusive nightlife, high-fashion shops, and gourmet restaurants. Both resorts offer the opportunity to enjoy the luxurious lifestyle of the Costa Smeralda and admire the luxury boats and villas along the coast.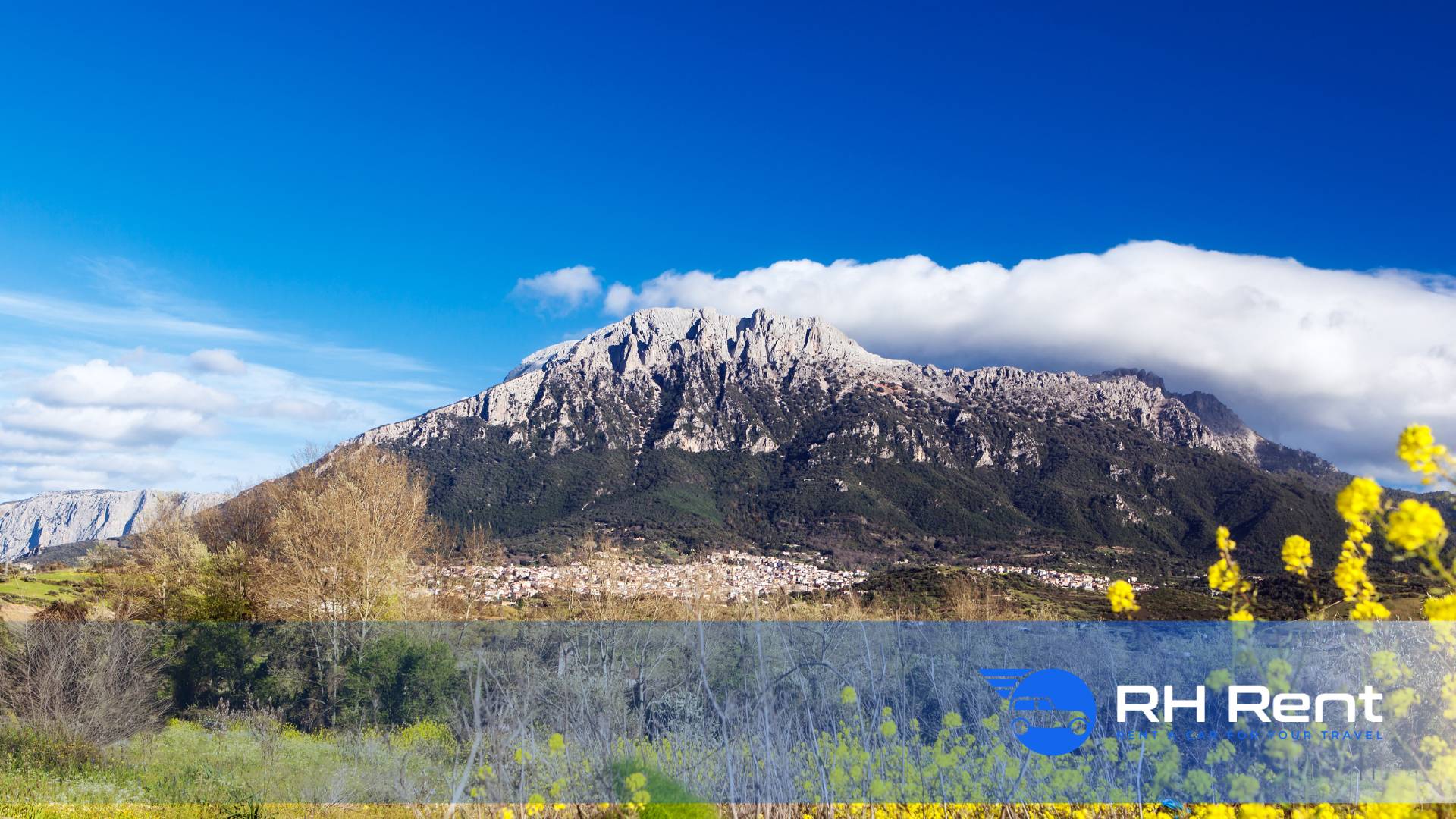 Excursions in Sardinia Away from the Sea: A Unique Guide for Road Adventure
Sardinia, with its white beaches and imposing cliffs, is often associated with a seaside destination. But there is much more to discover on this wonderful Italian island. This article, dedicated to those who wish to explore Sardinia beyond the beaches, offers a detailed guide to the best non-seaside excursions, accessible by car.
The Inner Regions of Sardinia
The hinterland of Sardinia is a hidden treasure of landscapes, traditions, and emotions. Here is an overview of some of the inner regions:
Barbagia
Located in the heart of Sardinia, Barbagia is a mountainous area that enchants with its wild landscapes, lush forests, and perched villages. Tradition is palpable in every corner, from the murals of Orgosolo to the polyphonic songs of Oliena. The local cuisine is a unique experience, with dishes like roasted piglet and culurgiones.
Recommended excursions:
Orgosolo: Walk among the murals that tell the local history and culture.
Supramonte: A hike or a climb on these mountains offers an incredible panoramic view.
Gennargentu
Gennargentu is the mountainous region of Sardinia, with the island's highest peaks. Its mountains, forests, lakes, and rivers create an ideal environment for lovers of trekking, climbing, and mountain biking.
Recommended excursions:
Punta La Marmora: Climbing the highest peak in Sardinia offers a unique experience.
Gorropu Canyon: One of the deepest canyons in Europe, perfect for experienced hikers.
Sulcis-Iglesiente
Sardinia's mining history comes to life in this region, with its ancient mines, caves, and museums dedicated to the extractive industry.
Recommended excursions:
Serbariu Mine: Discover the life of miners on a guided tour.
Is Zuddas Caves: Stalactites and stalagmites create a surreal landscape in these unique caves.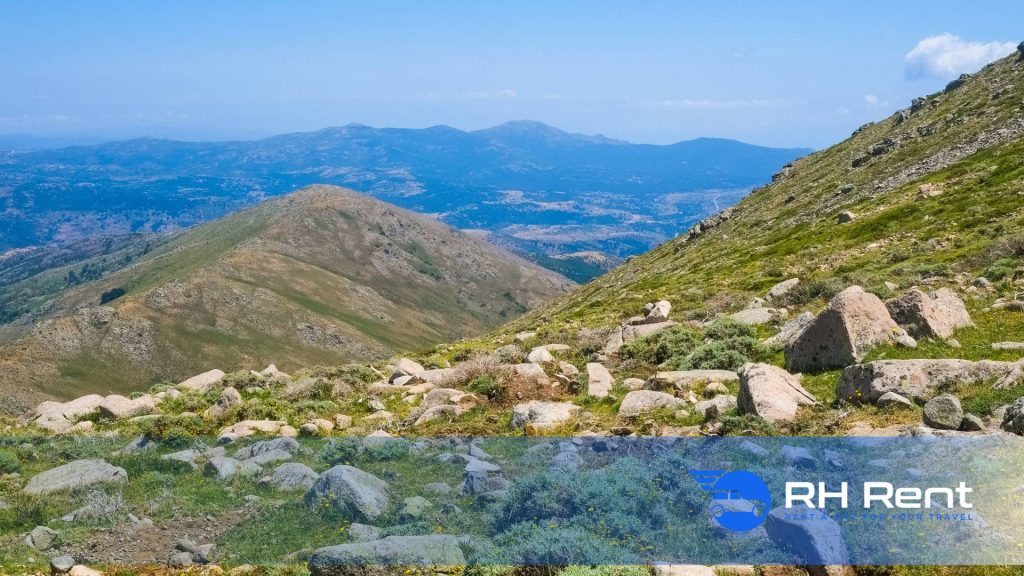 Must-See Excursions
Sardinia offers a wide range of excursions for every type of traveler. Here are some of the most suggestive:
Excursion to the Su Marmuri Caves
A subterranean limestone labyrinth, the Su Marmuri Caves in Ulassai are famous for their incredible formations. With a constant temperature of 10°C, they are visitable all year round.
Trekking in the Gennargentu National Park
From easy walks to challenging routes, the National Park offers something for everyone. Don't miss the opportunity to see the mouflon, a symbol of Sardinian fauna.
The Scenic Road of Costa Verde
Even if you are looking for non-seaside excursions, this scenic road offers spectacular views of the hinterland. It can be explored comfortably by car, ideal for those who have rented a vehicle.
Nuraghi
The Nuraghi are ancient stone towers dating back to the Bronze Age. The Nuraghe Barumini is the most famous, but there are over 7000 scattered throughout the island, each with a unique story.
Taste and Tradition
A gastronomic tour can be a memorable excursion. From Sardinian pecorino to Cannonau, discover the authentic flavors of the island through guided tours to local wineries and farms.
These fascinating places and activities represent only a small part of what Sardinia has to offer away from its famous beaches. With a rental car, you have the freedom to explore all these wonders at your leisure, creating a tailor-made travel experience that will be unforgettable.