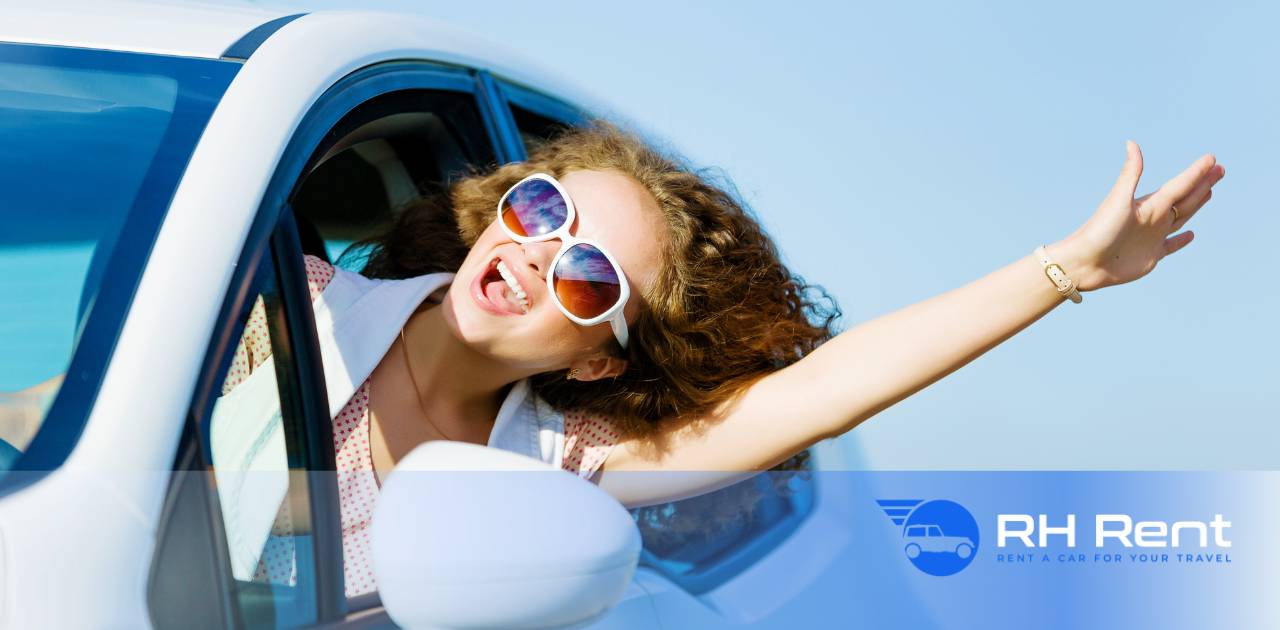 Cagliari: How to Rent a Car and Discover the Wonders of the Region
Car rental in Cagliari is one of the most requested services by travelers. It's not just about having a means of transport, but an opportunity to discover a region rich in culture, nature, and gastronomy.
Located in the heart of Sardinia, Cagliari is a charming city that offers a variety of attractions and activities. In this article, we will see how a car can enrich your trip and take you to discover the hidden wonders of the region.
1. Renting a Car in Cagliari
If you want to explore Cagliari and its surroundings with maximum freedom, car rental in Cagliari is the ideal solution. The city offers various options, from daily rental services to weekly offers.
Why Rent a Car in Cagliari?
Freedom and flexibility: Explore the region at your own pace.
Convenience: Easily reach remote and unexplored places.
Various options: Different categories of cars available for every need.
2. How to Rent a Car in Cagliari with RH Rent
The car rental process in Cagliari is simple and straightforward:
Contact us: Explore the different cars available in Cagliari, comparing prices and services.
Car Selection: Choose the type of car that best suits your needs.
Booking: Book online or directly at the agency.
Necessary Documentation: Usually, an identity document and a valid driving license are required.
Car Pickup: Pick up the car at the selected location and enjoy the trip!
3. Explore Cagliari and Its Wonders
Now that you have chosen the car suitable for your trip, you have the freedom to explore the city and its surroundings. Here are some of the must-see destinations:
Historic Center of Cagliari: Stroll through the ancient streets and discover historical monuments like the Cathedral of Santa Maria.
Enchanting Beaches: Drive along the coast and visit famous beaches like Poetto and Chia.
Natural Parks: Explore the natural parks of the region, such as the Molentargius Park.
Gastronomic Tours: Don't miss the opportunity to taste Sardinian cuisine. Car rental in Cagliari allows you to visit typical restaurants and farmhouses where you can savor traditional dishes.
For more information on car rental in Cagliari, or to book your car today, discover our opportunities.
Find your rental car in Cagliari
---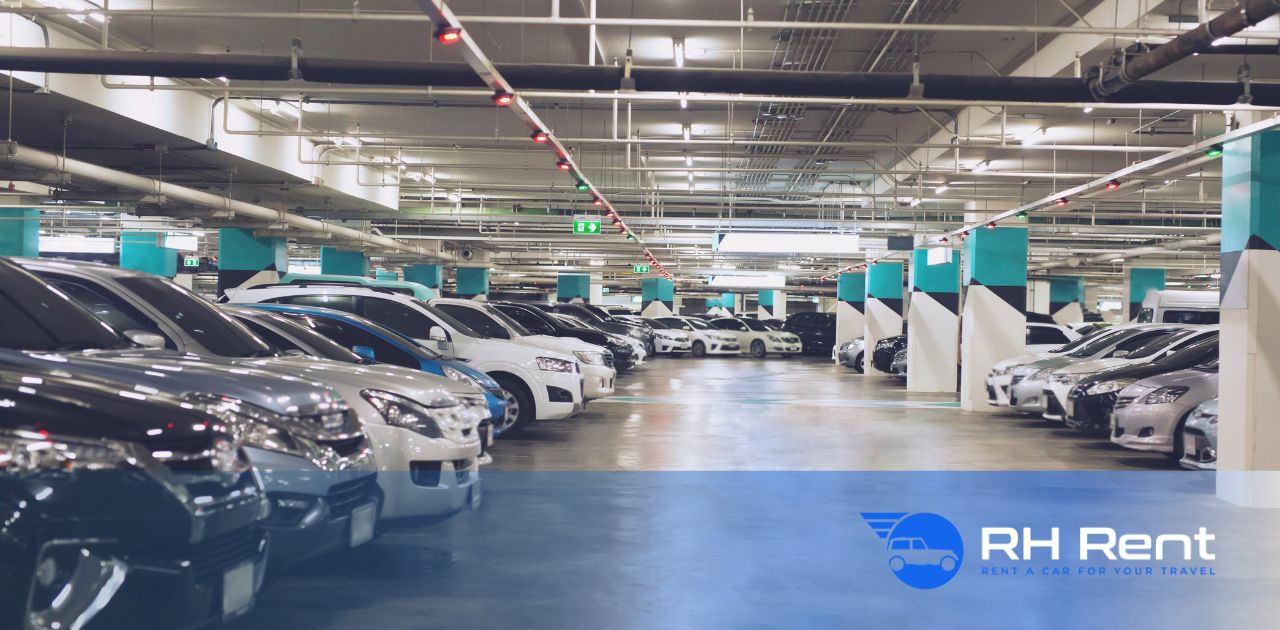 Where to Find Parking in Rome: A Guide to Parking in the Eternal City
Rome, with its millennia-old history and winding streets, is not known for being car-friendly. But with good planning and the right information, parking doesn't have to become an odyssey.
This article will provide you with a detailed overview of where and how to park in Rome, from blue stripes to ZTL zones.
Blue Stripes - Paid Parking
Blue stripes indicate paid parking areas. These zones are located throughout the city center and many suburban neighborhoods.
Rates: Vary depending on the area. Typically, in the historic center, the cost is higher.
Hours: Usually from 8:00 to 20:00, but always check the indications on the columns.
How to pay: You can pay at the automatic machines located near the parking spots. They accept both cash and credit cards. There are also mobile apps that allow you to pay and extend parking remotely.
Hybrid and electric cars: Hybrid and electric cars park for free even in blue stripes.
White Stripes - Free Parking
White stripes indicate spots where you can park for free. However, in many areas of Rome, these spots are reserved for residents. Always check road signs to avoid fines. Guarded Parking and Garages in Rome
In a crowded and busy city like Rome, often opting for guarded parking or a garage can save you time and stress. Here is a list of the most well-known and central parking lots in Rome:
Villa Borghese Parking: Located in the heart of Rome, it is the largest parking lot in the center. From here, you can easily reach Piazza di Spagna, Via Veneto, and Villa Borghese Park. It offers video surveillance services and competitive daily rates.
Terminal Gianicolo Parking: If you are near the Vatican or Trastevere, this parking lot is a practical solution. Located on the Gianicolo, it offers a magnificent view of the city and easy access to the San Pietro area and the main points of interest in the center.
Garage San Pietro: Close to Vatican City, it is an excellent choice if your main destination is this area. With custody and video surveillance services, it ensures that your car is safe while you explore the surrounding beauties.
Via Ludovisi Parking: This parking lot is located near the very central Via Veneto, famous for its elegant cafes and luxury hotels. With its strategic location, it is ideal if you want to stroll in the historic center or shop in high-class boutiques.
Via Giulia Parking: Located on one of Rome's most picturesque streets, known for its Renaissance buildings and art galleries, Via Giulia parking is a convenient solution for those who want to immerse themselves in the city's historical atmosphere.
Garage del Corso: Located near Piazza del Popolo and Via del Corso, this garage is perfect if you want to explore Rome's shopping area or admire the artworks in Villa Borghese.
Trastevere Parking: If your desire is to immerse yourself in Roman nightlife and savor traditional cuisine, the parking lot in Trastevere, located in the heart of this historic district, is the right choice for you.
Opting for one of these guarded parking lots not only guarantees a safe place for your car but also allows you to conveniently access the city's main attractions without the constant thought of finding parking. Naturally, rates vary depending on location and services offered, so it is always advisable to check in advance.
ZTL Zones - Limited Traffic Zones
ZTLs are areas where vehicle access and circulation are regulated based on times and types of vehicles.
Hours: ZTL hours vary, but in general, in the historic center, they are active from 6:30 to 18:00 on weekdays and from 14:00 to 18:00 on Saturdays.
How to recognize them: ZTLs are indicated by signs, and at the entrance to each zone, there are cameras.
Permits: If you are staying in a hotel within a ZTL, you may be entitled to a temporary permit.
Useful Tips for Parking in Rome
Avoid the historic center: If possible, leave your car in a parking lot outside the center and use public transport.
Use technology: There are many apps that help you find parking and pay for blue stripes.
Pay attention to signs: Parking rules vary greatly from one area to another. Always read signs carefully.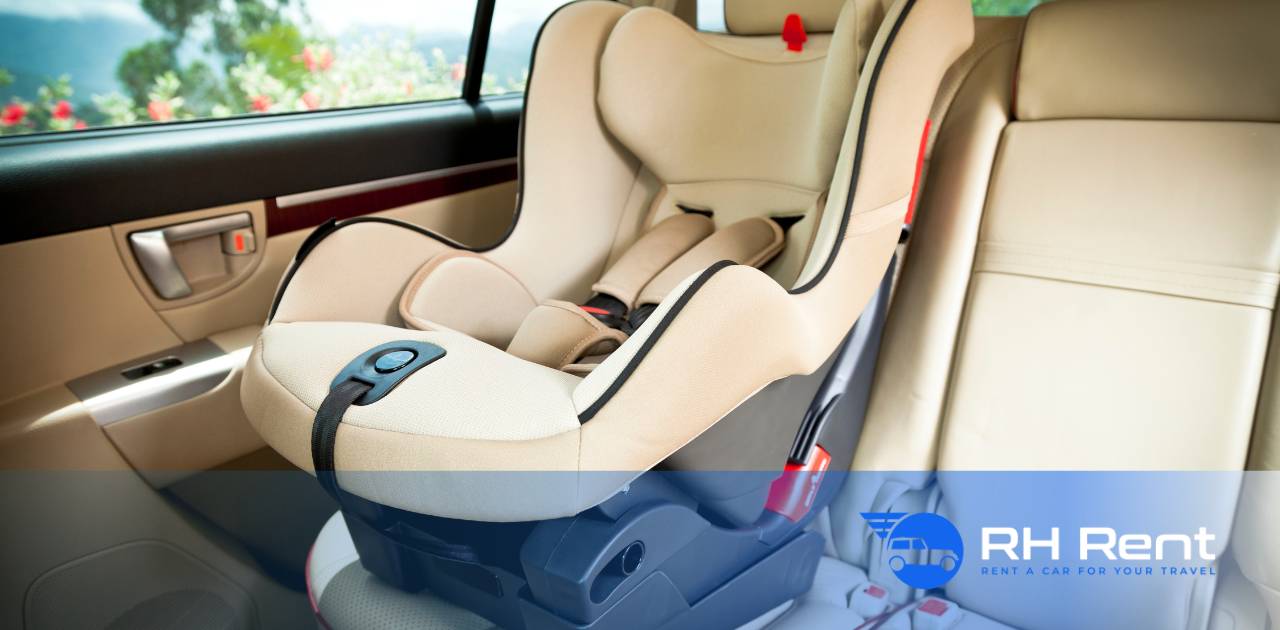 Child Safety in Cars: Which Car Seat?
Child safety in cars is a major concern for every parent. When it comes to choosing the right car seat for their child, many questions often arise: which one to choose based on age and weight? What are the current laws? And how can I be sure that my little one is safe? This article aims to answer all these questions and guide you in choosing the most suitable car seat.
Why is a child car seat important?
Before delving into the details of choice, it is essential to understand the importance of car seats. In the event of an accident, a suitable car seat can make the difference between life and death. These devices are designed to protect children from impacts and collisions, distributing impact forces to reduce the risk of serious injuries.
Laws and regulations on car seats
In most countries, the use of car seats for children is mandatory. European regulation ECE R44/04 classifies car seats into groups based on the child's weight, while the more recent regulation ECE R129 (also known as "i-Size") is based on height.
ECE R44/04:
Group 0: up to 10 kg (from birth to approximately 6-9 months)
Group 0+: up to 13 kg (from birth to approximately 12-15 months)
Group 1: from 9 to 18 kg (approximately 9 months - 4 years)
Group 2: from 15 to 25 kg (approximately 3-7 years)
Group 3: from 22 to 36 kg (approximately 6-12 years)
ECE R129 (i-Size):
Up to 105 cm in height, with the possibility to travel both forward and rear-facing
Over 100 cm, the child must travel forward-facing
It is crucial to check the specifications of the car seat you intend to purchase to ensure it complies with one of these regulations.
Choosing the car seat based on age and weight
The choice of car seat should primarily be based on the child's weight and height, rather than age. Here are some recommendations:
From birth to 12-15 months: A group 0 or 0+ car seat is the best choice. It is advisable for children to travel rear-facing as long as possible, as it offers greater protection for the head and neck in the event of a frontal collision.

From 1 to 4 years: A group 1 car seat is the ideal option. Many of these car seats offer the option to travel both forward and rear-facing.
From 3 to 12 years: Children can use a group 2 and 3 car seat or a booster with a backrest. It is important to ensure that the seat belt passes correctly over the child's body.
Other factors to consider
Attachment system: The ISOFIX system offers more secure and stable anchoring compared to car seats fixed with seat belts. Check that your car is compatible with the ISOFIX system before purchasing a car seat with this type of attachment.
Ease of use: A car seat that is easy to install and adjust reduces the risk of mistakes, which could compromise the child's safety.
Comfort: Comfort is essential, especially for long journeys. A padded car seat with adjustable cushions and breathable linings can make a difference.